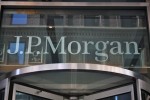 Company Overview:
JP Morgan Chase is one of America's big four banking corporations and the largest publicly traded company in the world.  Specializing in securities, investments and retail banking activities, JP Morgan Chase was founded in 2000 following the merger of Chase Manhattan Corporation and J.P. Morgan & Co.
Currently, with $2 trillion in assets and $102 billion in revenues, JP Morgan Chase employs 250,000 people worldwide.  The infrastructure of the company stems from the absorption and merging of Chase Manhattan Bank, J.P. Morgan & Co., Bank One, Bear Stearns and Washington Mutual.
Company Information:
JP Morgan Chase is currently separated into 3 divisions: J.P. Morgan for investment banking and asset management; JP Morgan Chase Bank, N.A. for private banking and private wealth management; and Chase for credit cards as well as retail and commercial banking.  With these sectors, JP Morgan Chase covers investment banking, credit card services, commercial/ personal/ business banking, home lending, treasury and securities services, asset management, and corporate financial services.
Notable Personnel:
Andrew Crockett – former General Manager of the Bank for International Settlements (1994–2003)
Pierre Danon – Chairman of Eircom
Dina Dublon – member of the Board of Directors of Microsoft, Accenture and PepsiCo, and former Executive Vice President and Chief Financial Officer of JPMorgan Chase
Maria Elena Lagomasino – member of the Board of Directors of The Coca-Cola Company and former CEO of JPMorgan Private Bank
Thomas W. Lamont – acting head of J.P. Morgan & Co. on Black Tuesday
Lewis Reford – Canadian political candidate
Jan Stenbeck – former owner of Investment AB Kinnevik
David Rockefeller – patriarch of the Rockefeller Family
Winthrop Aldrich – son of the late Senator Nelson Aldrich
Henry S. Morgan – son of J. Pierpont Morgan, co-founder of Morgan Stanley
Harold Stanley – former JPMorgan Partner, co-founder of Morgan Stanley
Tony Blair – Prime Minister of the United Kingdom (1997–2007)
William M. Daley – U.S. Secretary of Commerce (1997–2000), U.S. White House Chief of Staff (2011–present)
Michael Forsyth, Baron Forsyth of Drumlean – Secretary of State for Scotland (1995–97)
Thomas S. Gates, Jr. – U.S. Secretary of Defense (1959–61)
Rick Lazio – member of the U.S. House of Representatives (1993–2001)
Antony Leung – Financial Secretary of Hong Kong (2001–03)
Frederick Ma – Hong Kong Secretary for Commerce and Economic Development (2007–08)
Dwight Morrow – U.S. Senator (1930–31)
Margaret Ng – member of the Hong Kong Legislative Council
George P. Shultz – U.S. Secretary of Labor (1969–70), U.S. Secretary of Treasury (1972–74), U.S. Secretary of State (1982–89)
David Laws – UK Chief Secretary to the Treasury (May 2010)