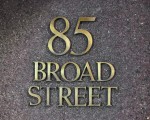 Company Overview:
Goldman Sachs is one of the largest and most influential investment banking corporations in the world today.  Its financial services are provided to corporations, governments and wealthy individual clients worldwide.
Since its founding in 1869, Goldman Sachs has provided advising services for mergers and acquisitions, underwriting, asset management, and prime brokerage deals.  The firm is organized into 3 divisions: Investment Banking, Trading and Principal Investments, and Asset Management and Securities Services.
Company Information:
With revenues of $39 billion and assets $911 billion, Goldman Sachs currently employs 31,701 people worldwide.  The company was named one of the Best Places to Launch a Career in 2008, as its annual net income ranks number 1 out of all 86 related financial services corporations.
Notable Personnel:
Lloyd C. Blankfein: Chairman of the Board & CEO
David A. Viniar: CFO & Executive Vice President
Gary D. Cohn: President, COO & Director
John S. Weinberg: Vice Chairman
Michael J. Evans: Vice Chairman & Chairman of Goldman Sachs, Asia
Michael Sherwood: Vice Chairman, Co-CEO – International
Alan Cohen: Executive Vice President, Global Head – Compliance
Gregory Palm: Executive Vice President, General Counsel, Co-Head – Legal Department
Esta Stecher: Executive Vice President, General Counsel, Co-Head – Legal Department
John F.W. Rogers: Executive Vice President, Chief of Staff and Secretary to the Board
Edith W. Cooper: Executive Vice President and Global Head of Human Capital Management
John H. Bryan: Director
Claes Dahlbäck: Director
Stephen Friedman: Director
William W. George: Director
James A. Johnson: Director
Lois D. Juliber: Director
Lakshmi N. Mittal: Director
James J. Schiro: Director
H. Lee Scott,Jr.: Director
Bradley Abelow – Former Chief of Staff and Treasurer of New Jersey under Jon Corzine
Jon Corzine – CEO of MF Global, Inc., former Governor of New Jersey (2006–2010)
Jim Cramer – Founder of TheStreet.com, best selling author, and host of Mad Money on CNBC
Henry Paulson – Former United States Secretary of the Treasury (2006–2009)
Romano Prodi – Prime Minister of Italy (1996–1998, 2006–2008) and President of the European Commission (1999–2004)
Robert Rubin – Former United States Treasury Secretary, ex-Chairman of Citigroup