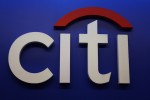 Company Overview:
Citigroup Inc. became one of the world's biggest banking corporations following Citicorp's $140 billion merger with Travelers Group in 1998.  Headquartered in Manhattan, Citigroup is one of the largest global financial services corporations with 260,000 full-time employees and 16,000 offices in 140 countries.
The history of Citigroup has involved absorption, mergers and acquisitions of other companies, which has thus caused it to have many different names throughout the decades.  Beginning as the City Bank of New York, and later being renamed to Citibank in 1812, it became Bank Handlowy in 1870, Smith Barney in 1873, Banamex in 1884, Salomon Brothers in 1910, before becoming Citicorp.
Company Information:
With its services in credit cards, consumer banking, corporate banking, investment banking, global wealth management, financial analysis, and private equity, Citigroup now holds over 200 million customer accounts as the 24th largest banking corporation.
Company Controversies:
After suffering enormous economic loss during the financial crisis in 2008 as the largest financial institution worldwide, Citigroup was given the largest stimulus package by the U.S. government to date in 2009.  The deal called for the government to take a 36% majority share in Citigroup by using $25 billion to purchase its stocks, extend a $45 billion credit line so that the company could avoid bankruptcy, take on the debt for over $300 billion in bad assets, and lend it $20 billion to cover any other losses.   Citigroup's CEO's annual salary was set to be $1, and no executive could earn over $500,000 without penalty until the $25 billion dollars was repaid.
The rationale behind this was that the government prevented a massive domino effect and potential collapse of the financial market.  The government relies on the stock market and continued investment in it for its Global Transactions Services division that floats nearly $3 trillion worldwide on a daily basis to multinational corporations, governments and large banking institutions globally.
During the financial crises, however, Citigroup generated $247 billion in revenues through the sales of its assets in Citi Holdings.  The government also benefitted from this by selling its shares in Citigroup for approximately $12 billion.  Both parties were said to have taken advantage of a special IRS tax exemption.
Notable Personnel:
Vikram Pandit: Chief Executive Officer and Director
Sanford Weil: Chairman Emeritus and Senior Advisor
James Wolfensohn: Chairman of Citigroup International Advisory Board, Senior Advisor and Chairman of Wolfensohn & Company LLC
Peter Knitzer: Chairman of Commercial Business Group – Citibank North America, Chief Executive Officer of Global Consumer Group -Citibank North America and Head of Customer Franchise Management – North America Business
Lisa Caputo: Executive Vice President, Chief Marketing officer, Chief Executive officer of Women & Co, Chairman of Women & Co and Director of Women & Co
David Lipton: Head of Global Country Risk and Member of Advisory Committee
Brian Leach: Chief Risk Officer and Member of Advisory Committee
Michael Zink: President of Guangdong Development Bank, Country Head for Citi Singapore and Executive Director of Guangdong Development Bank
Zubaid Ahmad: Vice Chairman of Institutional Clients Group, Head of Citi's Global Sovereign Wealth Fund Coverage Initiatives and Member of Senior Strategic Advisory Group – Institutional Clients
Carlos Gutierrez: Vice Chairman of the Institutional Clients Group and Member of the Senior Strategic Advisory Group
Shirish Apte: Chief Executive Officer of Asia Pacific Operations and Member of Advisory Board for India
Manuel Mora: Member of Operating Committee, Chairman of Citigroup Latin America & Mexico Operations, Chairman of Citi's Global Consumer Council, Chief Executive Officer of Citi Consumer Banking at Americas and Chief Executive Officer of Citigroup Latin America & Mexico Operations
Harry Goff: Chairman of CitiFinancial North America – Global Consumer Group and Chief Executive Officer of CitiFinancial North America – Global Consumer Group
Parmit Jhaveri: Chief Executive Officer of Citi India Operations and Member of Advisory Board for India
Vikram Atal: Member of Operating Committee, Chairman of Citi Cards Global Consumer Group and Chief Executive Officer of Citi Cards Global Consumer Group
John Hastings: Chairman of Citibank Canada, Chief Executive Officer of Citibank Canada and Country Officer of Canada